When you sponsor the BioInterfaces International Graduate School, you are helping to support a new class of PhD student. BIF-IGS students are key players in an interdisciplinary research programme, and are actively encouraged to go beyond the borders of their fields to solve complex problems. Individual development is also a priority as reflected by the wide range of soft skills training that they will follow during the course of their training.
There are different ways to support us. We would be very happy to welcome you as our sponsor.
The attention of around 9 institutes with over 150 people will be drawn to you. This are only the numbers of people within the BioInterfaces Programme. Our website is visited by scientists from all over the world. Contact us!
OUR Partner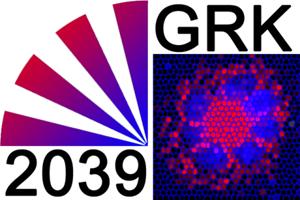 Graduate College: Molecular Architectures for fluorescent cell imaging
Karlsruhe School of Optics and Photonics Karlsruhe House of Young Scientists International scholarship and welcome office
Career Service KIT Frau und Beruf- Karlsruhe
Links